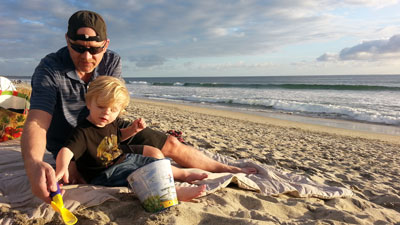 Thirty-four years ago, I finished college and began training to become an orthodontist. I learned some things during that training, but I've learned a lot more important things since:
People don't really care where I went to school or how many degrees I may have, but they do care about how much I care about them. Poking wires, broken brackets, and injured teeth rarely happen when I'm already at the office. People often need help on weekends or evenings, and they are always grateful when we can cheerfully take care of them. Those times also create opportunities to know their family on a more personal level.

People appreciate honesty. Be up-front about what we can (and cannot) realistically do for their situation. It's always better to under-promise and over-deliver. Be patient and understanding when it comes to solving problems.

People value their time, and our time is no more important than theirs. Carefully plan a schedule and try to stick to it so no one spends more time than necessary at our office.

People are teachers, and every person who walks through the door presents an opportunity to learn something valuable. It may be about a fun vacation spot, a recipe, or even a serious challenge in their home. I have learned and felt so much from so many families from them sharing experiences. I will miss that more than anything. Thank you!
Dr. Lawrence and Carole Clarke took Michele and me in and gave us an opportunity in orthodontics many years ago. I am so grateful for their friendship and guidance. We wanted to offer a young family the same opportunity and therefore decided not to sell our practice to a corporate chain. Dr. Steve and Anne Prince are kind, capable people and have fit in perfectly so far this year. I have no doubt that they will continue to take great care of everyone.
Thank you to everyone who has trusted me for so many years, especially all the moms who continually show how to love and care for kids unconditionally.
Alan Crede Carter